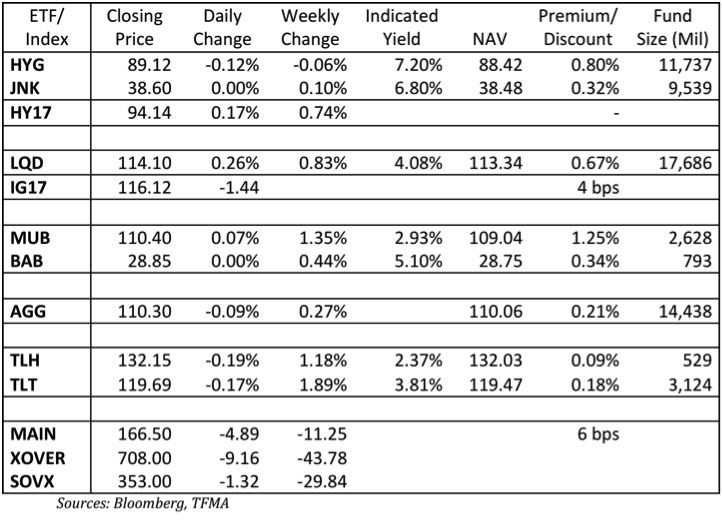 Before the downgrade rumors surfaced, Europe was tighter this morning, though off the best levels.  Main was outperforming.  The US CDX Indices which performed well yesterday were all a bit weaker this morning – seems like credit traders also had on the "decoupling" trade and are finding that it may be wrong and crowded.
I like HYG/JNK here particularly vs HY17 as I believe that retail flows still remain significant into the ETF's, new issues are pricing and trading well on the break, and although the ETF's are constrained to the upside because so many of the bonds in the underlying portfolio are callable, HY17 will be the hedging vehicle on choice in response to rumors of Maiden Lane unwinds or just a deteriorating situation in Europe.
Nothing else has changed on our view of the various products, though getting short MAIN and IG17 here are more compelling given current levels and how much good news seems to have already been priced in.  Greek PSI (Private Sector Initiative) could provide some market moving news, largely to the downside (wider). It is Friday the 13th after all.